The internet and cutting-edge technology give us plenty of opportunities when it comes to our social life. With the use of available platforms, programs, apps, and tools, you can meet people from around the globe, explore new cultures, and learn about different customs. How to make foreign friends online and where to do it? Let's dive in!
Why should you make foreign friends online?
There are many reasons why you should make international friends online:
Online friends are a great way to meet new people from all over the world. You can chat with them, exchange messages, and learn about their cultures and lifestyles.
Online friends can help you expand your social network. By meeting new people, you can widen your circle of friends and acquaintances.
The Internet can help you stay connected with old friends. Whether you've lost touch with a childhood friend or you're looking to reconnect with a former classmate, online tools can help you find the people you're looking for.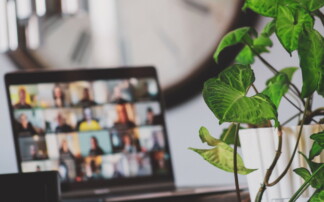 source of image: Unsplash
How to make friends from other countries online?
Are you wondering where and how to make international friends online? Consider solutions such as:
Social media – setting up accounts on social media platforms like Facebook, Instagram, Snapchat, or TikTok can help you become friends with people from all over the globe. If you want to search for online acquaintances, try to use relevant hashtags and locations that are of interest to you. Once you see that people you follow share the same interests, send them a friend request or write to them.
Online forums – visit online forums that focus on topics you're interested in. When you find something appealing to comment on, chime in with your thoughts. If you make a good impression, people will want to get to know you better.
Online gaming – playing online games is another fun answer to the question of how to meet foreign friends online. You can join forces with people from all over the world to play cooperative games or compete against each other in multiplayer games.
Social mapping apps – tools such as the YouMap social mapping app are a great way to create travel memories, find many hidden gems, and build relationships with other travelers. Downloading the app will allow you to connect with people who have similar interests. If you love traveling, it's an ideal solution for you. With the use of the app, you can ask people for advice or recommendations on restaurants, hotels, landmarks, or destinations that are worth visiting.
Dating apps – if you're looking for something more romantic, try using dating apps. These platforms can help you connect with people who live near you, in the same city, or in the other corner of the world. You can start chatting with them and getting to know them better. Who knows, maybe you'll find your soulmate?
Meetup websites – where to make friends online? Check out pages like Meetup. They offer a great opportunity to find people who share the same interests as you. All you need to do is enter your location and choose the topic you want to explore. The website will offer a list of upcoming events related to your search. You can attend them alone or with friends you meet online.
The takeaway
Modern technology, social media, platforms, and apps offer plenty of opportunities and possibilities, also in terms of social life.
Most importantly, if you want to meet foreign friends online, be patient. Finding the right people with similar interests and building a community can take some time and energy, but it'll be worth it in the end.